1. Toshl
If you're looking for an app that can help you track all of your spendings, Toshl is an excellent option. It includes features to help you monitor your budget, as well as your overall financial health.
You can connect to your bank account and credit cards to get real-time updates on your spending, and the app also offers charts and graphs to help you visualize your progress.
Pros of Toshl:
–  Has a free version
–  Offers both spending and savings goals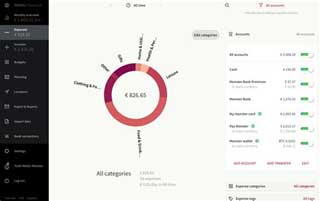 –  Toshl also offers a premium version, but the free version is still quite extensive.
Cons of Toshl:
Cons of Toshl:
–  It offers a premium version
–  It does not allow you to set up a budget for free, a feature available in many other finance apps.