2. Battery Drains Quickly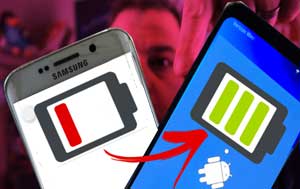 Do you wonder why your battery doesn't last long? If your phone battery is showing sudden signs of slowing down, then it's a cause for concern. Sometimes a program operating in the background can cause the battery to drain. This program is probably tracking your online transactions.
If you're suspicious about your battery, run a malware scan on your phone. You may also reset the phone to factory settings. This erases everything on your phone so you will have to reinstall all your apps.