10-Check Battery Consumption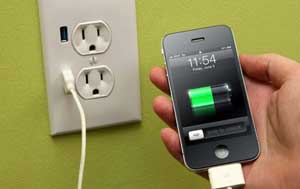 Sometimes, spy apps would run on the background without the consent of the user. It is hard for user to keep a track as these apps are discreet. A good indicator of spy apps running incognito in your phone is the battery levels of your phone.
For any app to run, it requires battery power. Therefore, if a user notices battery draining faster than usual, that is a good indicator of a spy app running in the background.